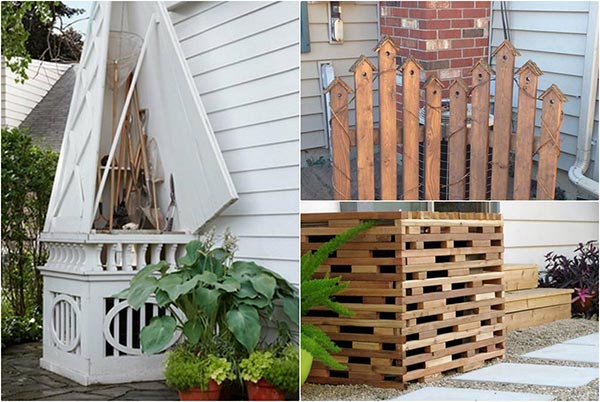 Your air conditioner unit works hard all summer to keep us cool and most of us could not be with out it in the summer months. But if you are like me the last thing you want to do is look at it in your backyard.
Unfortunately, for all of their technological wizardry, AC designers haven't figured out how to keep AC units from being an eyesore. You work so hard to keep your lawn and the exterior of your home beautiful.
Two rules for hiding your outdoor air conditioner
RULE #1. DON'T BLOCK THE AIR FLOW.
RULE #2. MAKE SURE THE EQUIPMENT IS ACCESSIBLE FOR SERVICE
Read the 14 ways to hide your Air Conditioner Unit
1) Mosaic Screen
If you love mosaics, you will love this one. I think this DIY idea would look fantastic in any backyard!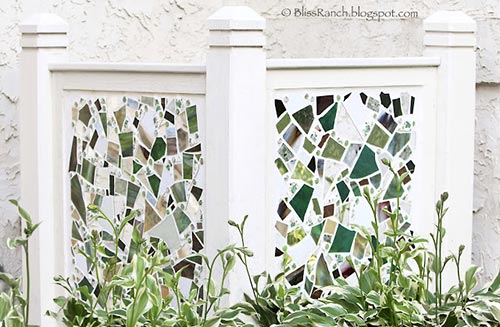 2) Stone Screen
If you love the look of a stone privacy screen then this is the one for you, this would look great if you have a stone house.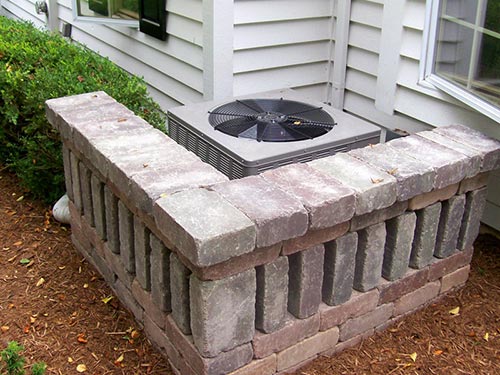 3) Lattice Screen
Using lattice to create a screen around your outside air conditioner works well, since the holes prevent the hot air blowing out of the unit from becoming trapped.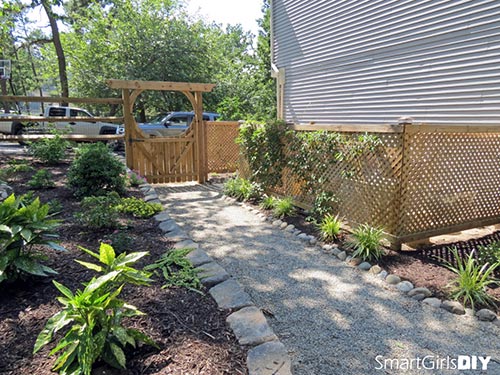 4) Hinged Lid Enclosure
This is designed for a pool pump but i think it would work great to cover an ac unit, you just have to make it the correct size to suit your needs.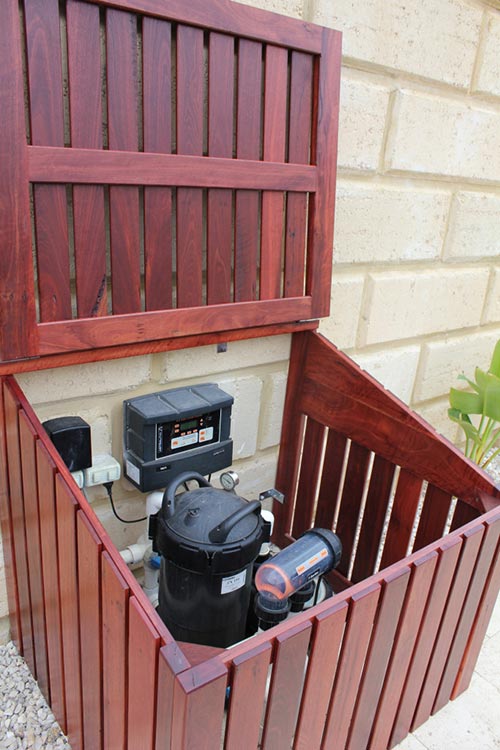 5) Two-By-Four Fence
If you prefer a more modern look then this project may be for you this is also good because the wood slats are threaded with a steel rod at the corners creating a hinge – allowing it to fold up when you have to store it in the winter.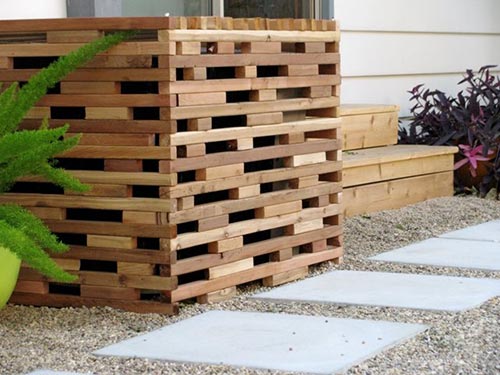 6) Cedar Boards
Cedar is a great looking timber and looks great out doors when it has aged , which makes it the perfect candidate for covering up your AC unit.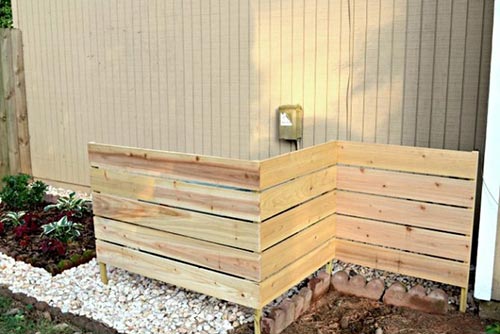 7) Obelisk Cover
The oversized obelisk serves to conceal the air conditioning unit as well as provide storage for additional gardening tools.
Share with your friends!