The humble cinder block they are relatively easy to come by and incredibly versatile, these hunks of concrete can do great things. From modern outdoor planter walls to industrial coffee tables. As you can see, they're perfect for building all sorts of things (affordable, utilitarian pieces mostly) at dirt cheap prices when compared with what you can buy from a hardware store.
1. DIY Outdoor Bench – in less than an hour
This bench is perfect for a porch or patio; I just love the industrial-type look that mixes with comfort when you add some nice cushions.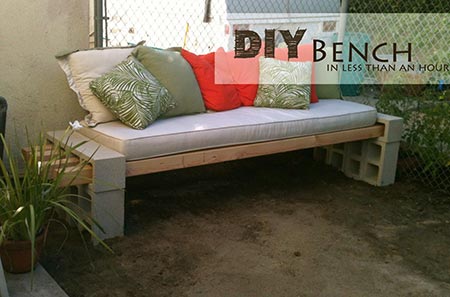 2.  
Sofa Bed
A sofa bed made of 42 concrete blocks painted white. I like the extra storage space in the hollow blocks where you can place shoes.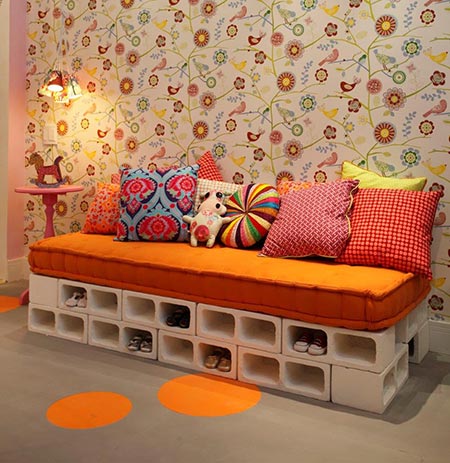 3.  Concrete Block Vertical Planters
This is a great way to add an inexpensive wall planter feature to your backyard. the great thing about this is you can set the wall up to how you like so many designs are possible.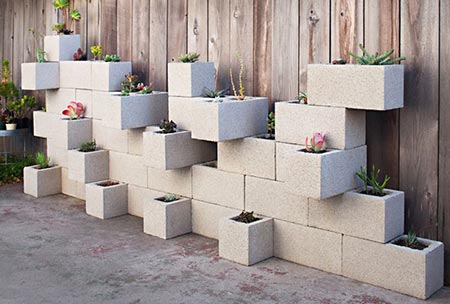 4. DIY Cinder Block Table
This is an ideal desk for all you minimalists out there. It's also really quick and easy to make: you just need four blocks and a wooden board.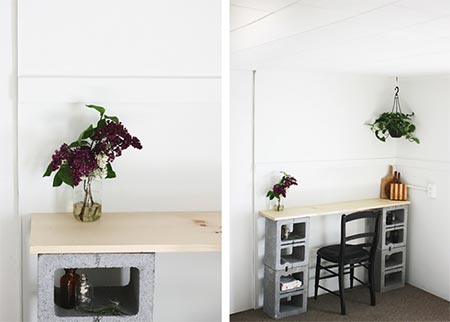 Share with your friends!