Vertical gardening is an approach used to grow vegetables up and down, rather than side to side like in a traditional horizontal garden. In a vertical garden, vegetables grow up tall structures instead of across the ground. Vertical gardening is an alternative for gardeners with limited space.
Through vertical gardening, you also can obstruct undesirable views or create an area of architectural interest. There is some great reason to grow your own plants and a lot of people now grown them vertically to maximize your garden space.
Cucumber Trellis
Using a trellis to support your cucumber plants, or other vining vegetables, is the best way to grow beautiful and tasty cucumbers.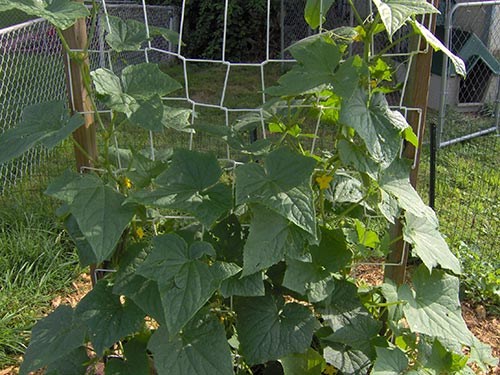 Tomato Cage
The Ultimate Tomato Cage in 5 Simple Steps.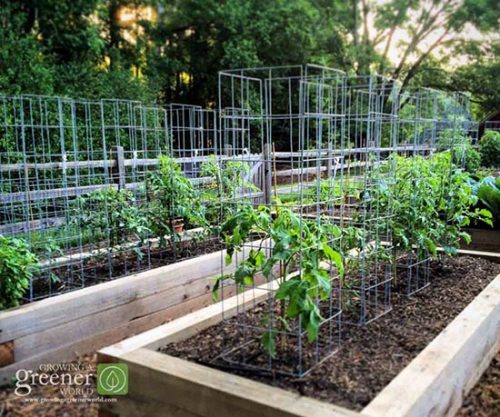 Potatoes Towers
I've wanted to grow potatoes in a tower for some time now. It saves space by getting the crop to grow up rather than sprawling out in the ground.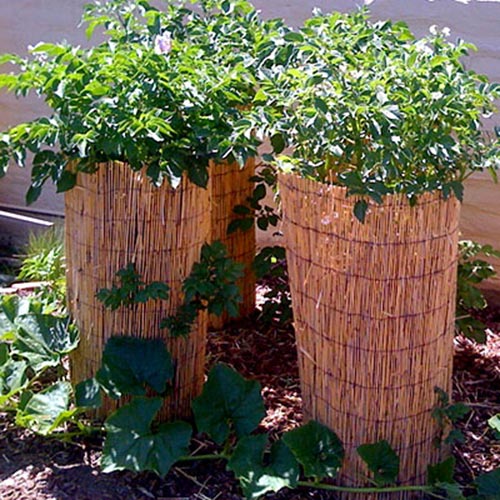 PVC Strawberry Tower
A PVC strawberry tower is an innovative way to grow lots of strawberry plants on a small plot of ground. This strawberry planter would work well on a patio or deck.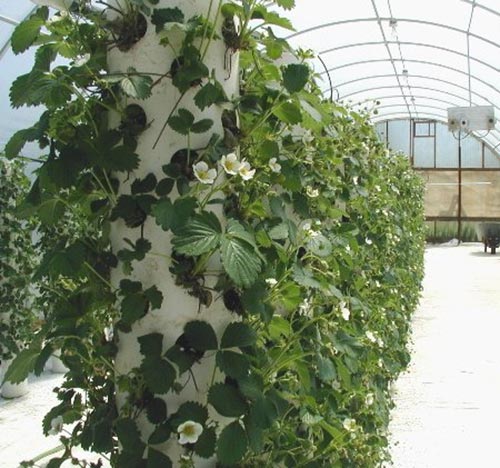 Pillar of Peppers
The Pillar of Peppers could be your easy answer. The idea is as simple as the name is pretentious. We simply create a vertical garden and fill it with Peppers.
Vertical pumpkin patch
The only problem when we wanted to grow pumpkins was we didn't have five hundred square feet of garden available for a pumpkin patch. So I thought, let's go vertical.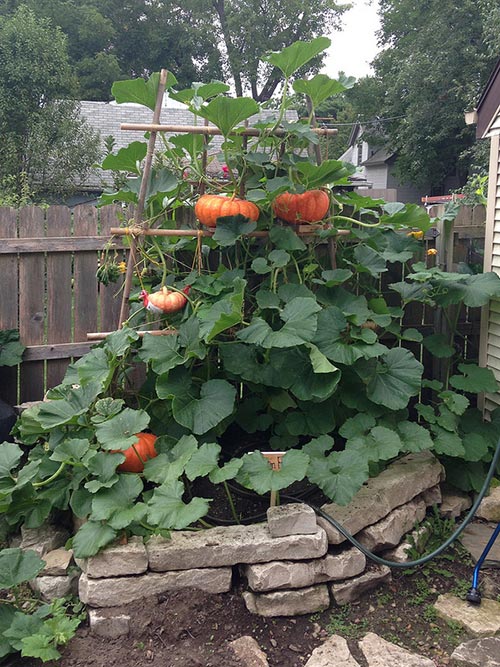 Vertical Herb Planter
Love the taste of fresh herbs? This vertical herb planter lets you grow them all in one convenient place – right outside your door! With removable shelves that can be easily left off for taller growing spaces.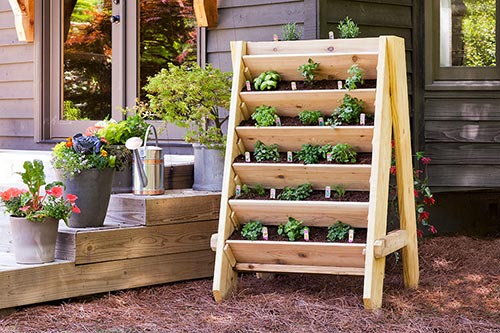 Growing Onions Vertically On The Windowsill
How nice would it be to just be able to pluck fresh green onions from the soil whenever you need them? Nothing beats fresh onions for your salads, dips or soup. But how can you ensure a supply of fresh onions at hand all the time?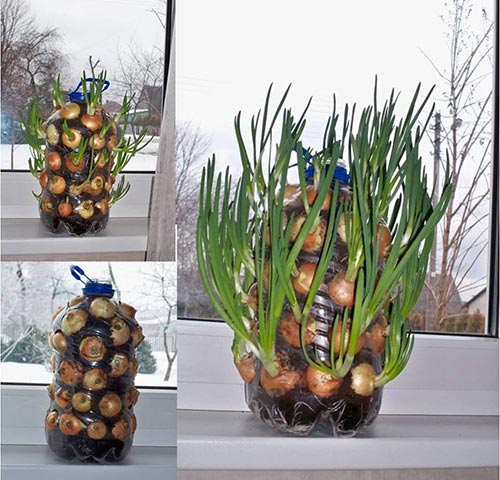 Growing Zucchini in Small Spaces
By simply using an inverted (aka upside-down) tomato cage, you can train your zucchini leaves to grow straight up!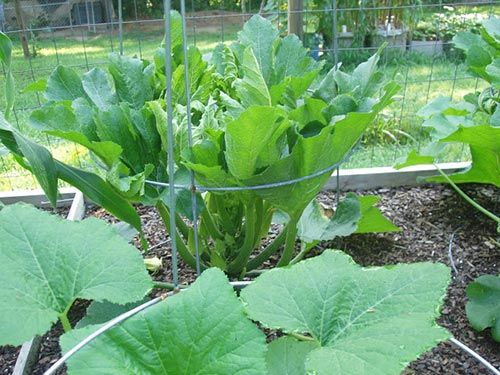 Supports for Climbing Beans and Peas
Vertically growing plants are an attractive feature of many vegetable gardens as well as being an excellent space-saver. Climbing peas and beans (especially pole beans) can be some of the most productive plants you can grow.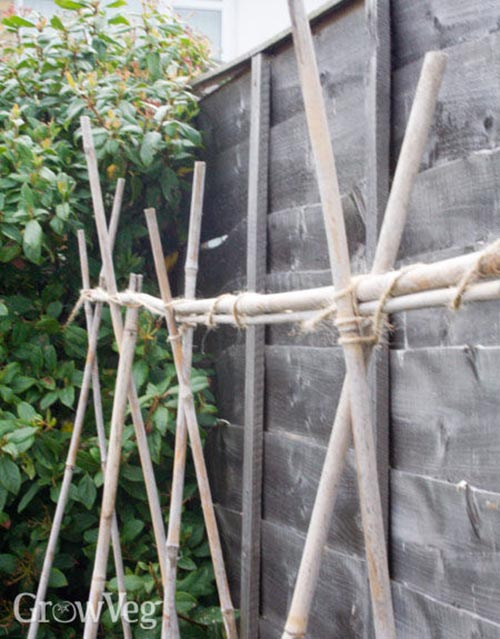 Share with your friends!